Cilmor Shiraz Pinotage Malbec 2019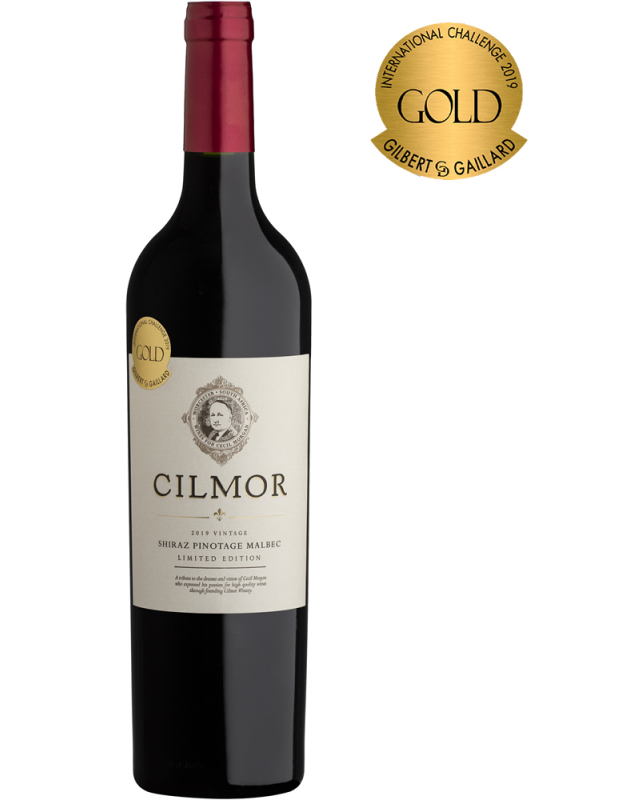 Cilmor Shiraz Pinotage Malbec 2019
Deep ruby in colour, with a full, rich palate and polished tannins for a full round mouth feel and long finish. Vibrant cherry notes, ripe plum, star anise and green peppercorns on the nose. Malbec adds hints of blackberry and notes of fynbos and rosemary. Fruit is balanced by toasty character derived from oak maturation.

FREE SHIPPING on this item.
Technical Analysis
alc
14.0
rs
2.5
pH
3.38
ta
5.9
Wine Information
Accolades
Gilbert & Gaillard International Challenge Gold Award
Brand Group
Cilmor
Other
Winemaker
Variety
Blend - Red
BlendPercent
45% Shiraz ; 45 % Pinotage ; 10% Malbec
FoodSuggest
Ageing
3-5 years after vintage.